Hello
I have a problem.
I cant flash my cdrw 5224A (firmware 1.0) with the 1.1 or 1.2 firmware from asus. I use the exe in windows (found on asus site) and i have this :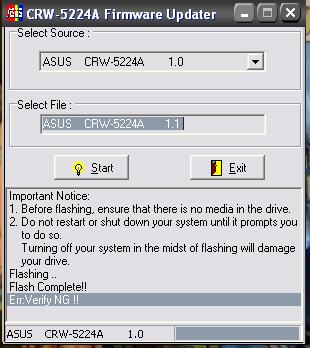 At the beginning i have a weird message too : user buffer iis invalide (or something like that)...
When i reboot the asus is still 1.0 !
Help me ! How can i do (which tools ?)
Im on windows XP sp1 French.
thx a lot !!